JUST LEND ME YOUR EARS
"Ma, please don't quickly interrupt, listen to what I am
saying." a plea from Ranie, a 15 year old son.
"Stop speaking mother, please listen first."shouts Rona
who is a thirteen year old daughter.
"Honey, hug me honey, hug me; listen to me, please
open your ears first." is the heart cry of Mila, a wife.
"Can you not feel my pain? Don't you care about how
hurt I am? Can you just walk beside me, hold my
hands and touch my shoulders?"sighs Vina to her
best friend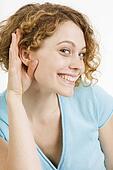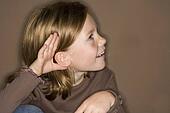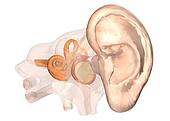 When parents are poor listeners, children become frustrated. Wives can be despondent
with poor listening husbands and vice versa. The best type of support to friends and
loved ones who are hurting is a listening ear. There are times though that speaking just
right words brings healing and comfort but most of the time listening is just the best thing
to do. A very effective non-verbal help with your presence and silence results to life
restoration, comfort and joy!
"
If only you would be altogether silent! For you, that would be wisdom."- Job 13:5